Would you like to earn money as a Quantum patches Affiliate?
Quantum Patches is actively looking for advocates! Are you a health and wellness influencer, physician, caretaker, or otherwise involved in the pain management of others? Would you like to relieve people of pain and inflammation without the use of drugs or chemicals?
As a Quantum Patches affiliate, you will help people live their lives to the fullest by providing a rapid-acting, 48/hour, drug and chemical free solution to pain and inflammation, while benefiting financially.

It's as easy as including a unique link to quantumpatches.com on your website or in your marketing emails!
Once your application is approved, simply advertise us on your website, include us in your email campaigns or directly engage your audience in-person with your unique Quantum Patches URL. When your audience clicks the unique link, it will take them directly to our website where they can purchase their own Quantum Patches and alleviate themselves of pain and inflammation.
Whenever one of your visitors make a purchase you will be paid a commission for the sale. This process is absolutely FREE, super easy, and allows you to help people suffering with pain while making some extra money!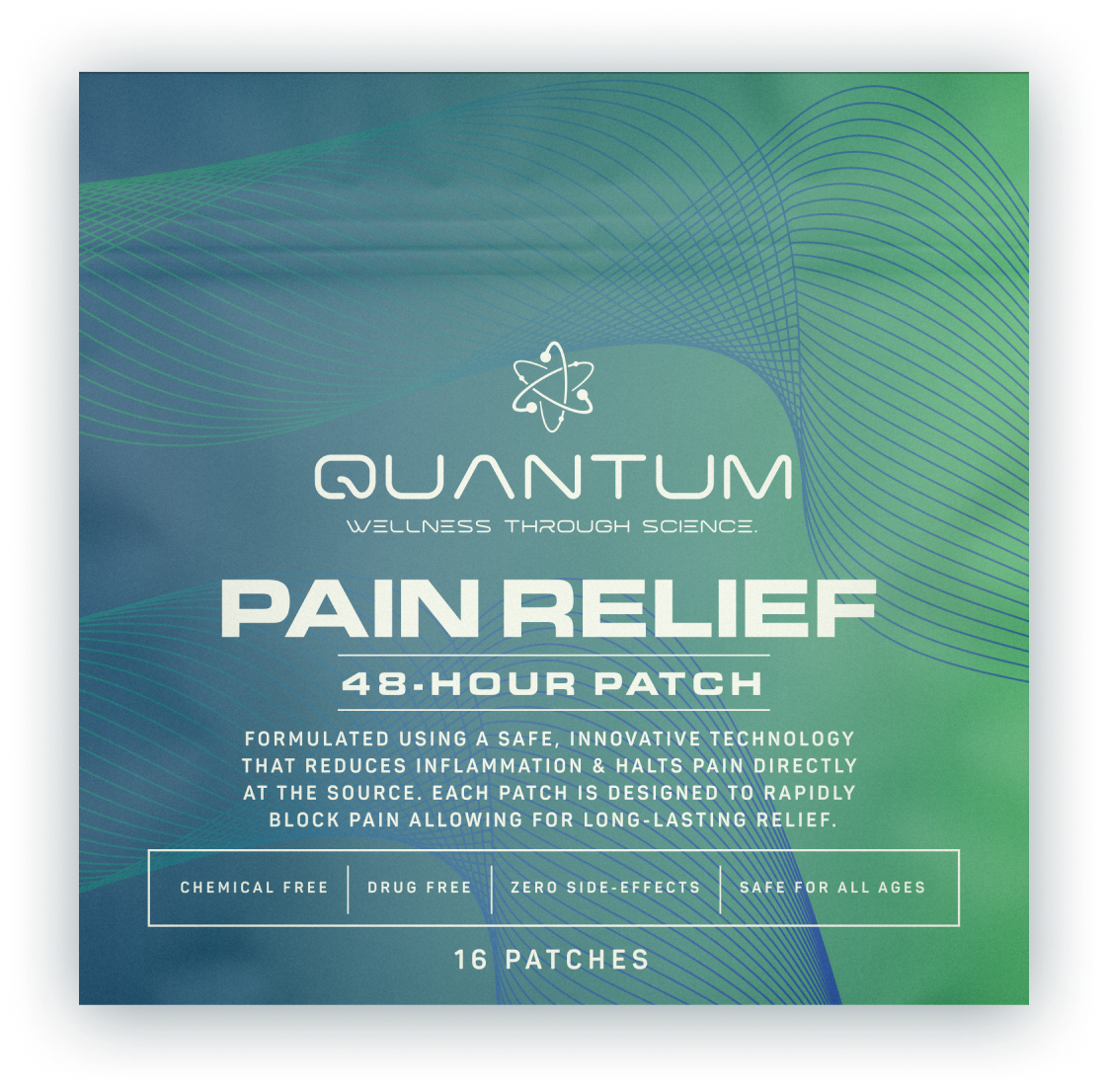 BENEFITS OF BEING A QUANTUM AFFILIATE


Quantum has been a game changer for me. I've finally been able to break free from pain meds and regain control of my life. I thought id have to be forever dependant on pain meds, but these incredible patches have proven me wrong.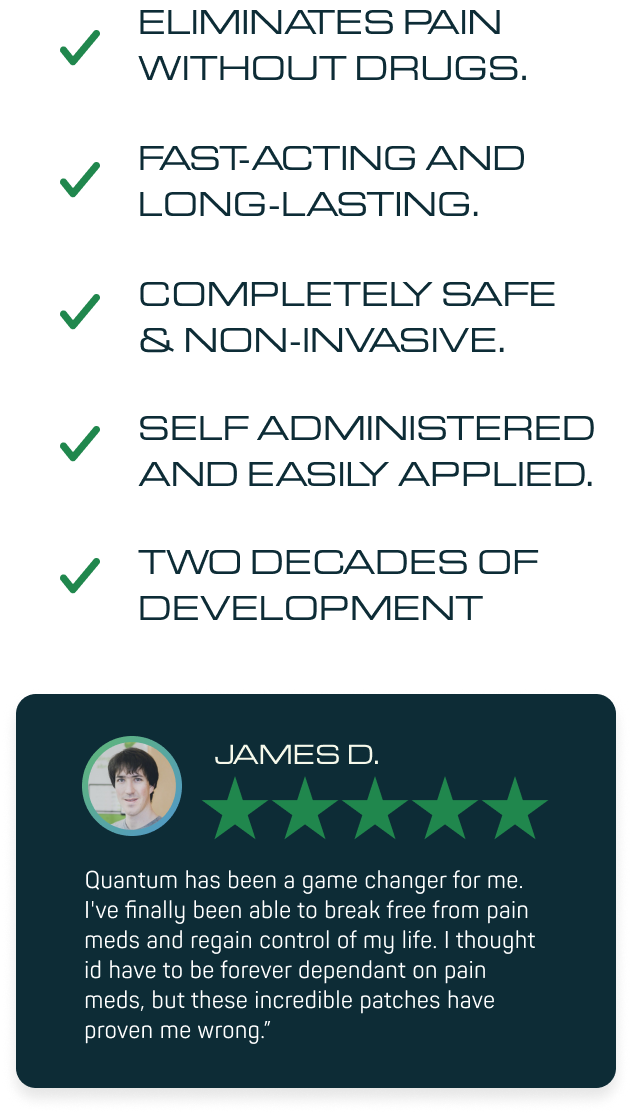 Sign up as an affiliate and enjoy commissions of up to 20% paid out automatically for every purchase referral, including lifetime subscription commissions. Making it easier than ever to boost your income!
Accurate purchase tracking
When you sign up by clicking the below button, you will receive your own, unique affiliate link. Track purchases with your unique link for up to 30 days with our month long cookie policy.
The best part about becoming a Quantum Patches affiliate is seeing the heaps of life changing testimonials and reviews. Our product is actively relieving people of pain every day, without any adverse side effects.

trusted by doctors:
quantum patches get the seal of approva